Regular price
Sale price
$ 8.00
Unit price
per
Save
Sold out
Nobody's Business
Because what you do in the bathroom is ... Nobody's Business!
Nobody's Business is made not only to mask odors but to eliminate them at the source.  This toilet spray uses a natural enzyme to attack odor at its source.  Nobody's Business spray is a must for keeping your bathroom smelling fresh.
Made without synthetic fragrances, you can be sure you are not trading noxious odors for the toxic ones in most commercial sprays.  
To use, simply squirt a few sprays directly in the toilet before using.  For extreme odor, an additional squirt of spray can be made into the air, post event.
View full details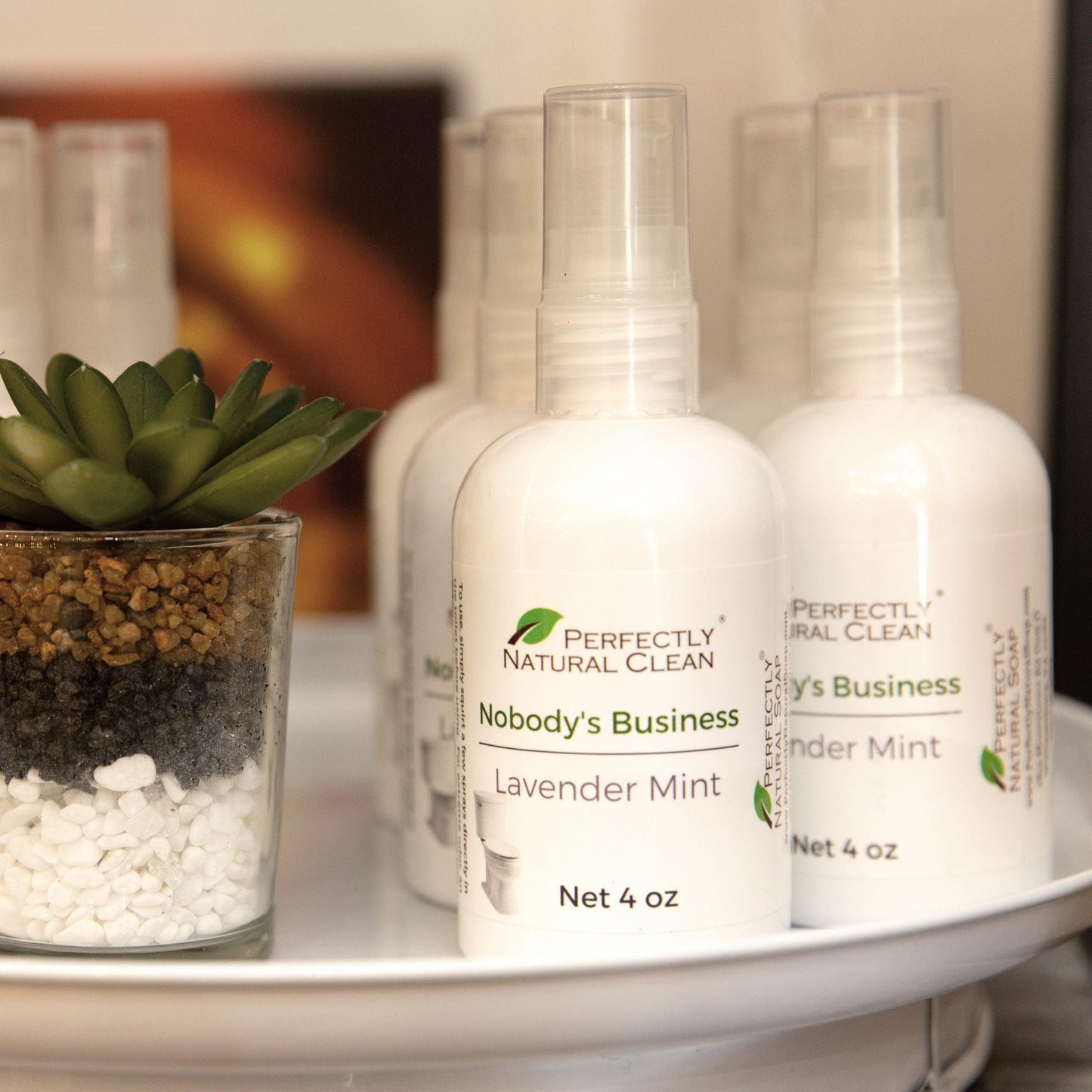 Eliminate odor
I will admit that I decided to try this because other people were talking about a different brand. I tried this one because I love the smell of lavender. It does eliminate the smell and with the lavender it also helps calm my body.
Deodorizing
This stuff covers over the worst smells and always leaves the bathroom smelling like a bathroom and less like a landfill. The orange lemongrass is heavenly. Highly recomend.
Amazing light smell. Light mist. Love it!!
Covers odor very well
This stuff actually covers over odors. We love it!