Regular price
Sale price
$ 4.00
Unit price
per
Save
Sold out
This all natural sisal washcloth is an exfoliating champ!
Measuring 11 in x 11in, the soft yet scrubbie surface of the sisal gives a great exfoliating massage as you use your soap.
Sisal is a natural fiber derived from the long, green leaves of the 'agave sisalana' cactus plant.  Sisal is softer than loofah yet still provides enough scrub to leave skin refreshed.
View full details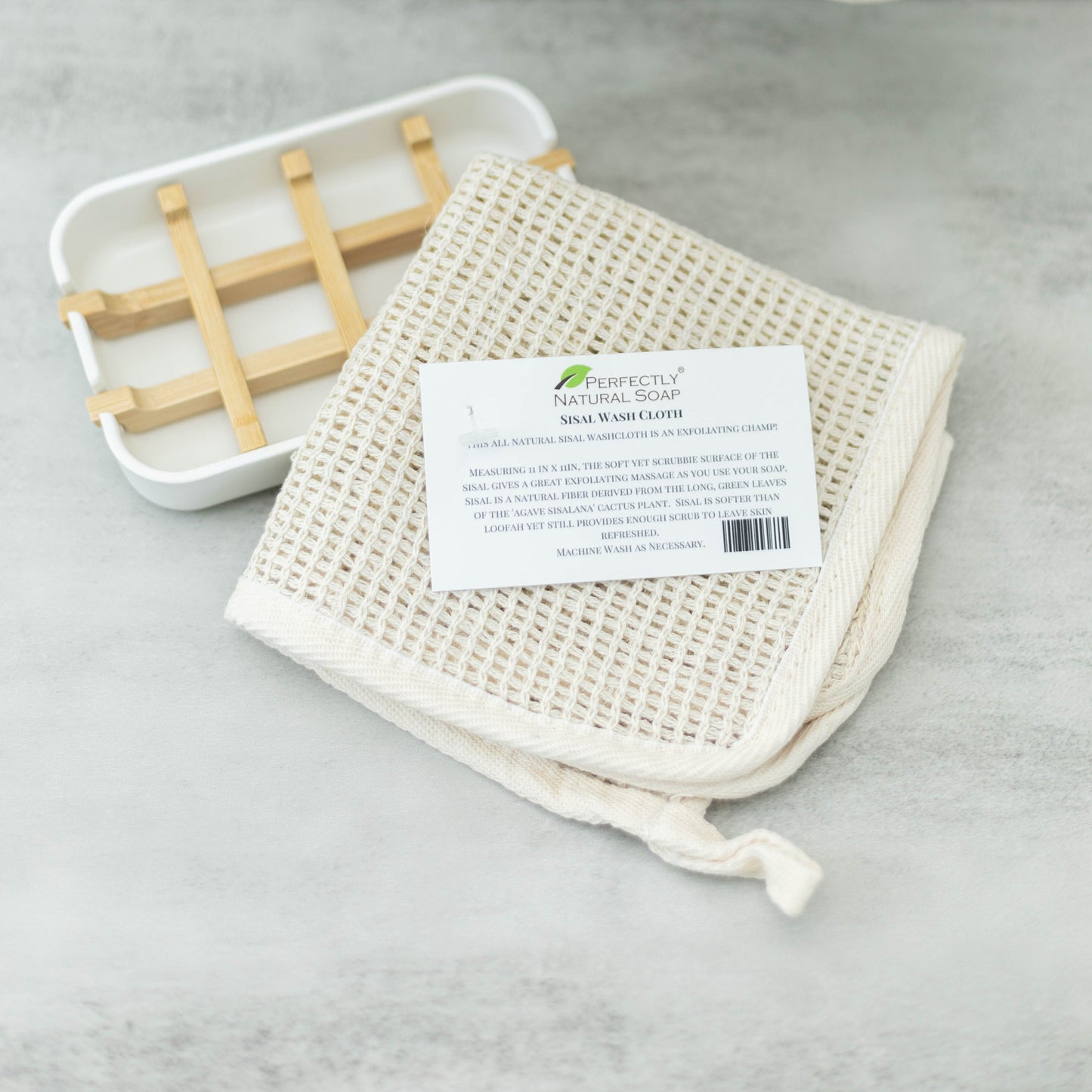 Great gift
Giving as a stocking stuffer and excited to share
Amazing
I love these washcloths! Well made and perfect for my skin.
Perfect
Great cloth for a nice exfoliation. Gets better with each wash. Only cloth I use on my face now
Very well-made exfoliating washcloth
I didn't expect these to be so substantial and well-made. I gave my sister one and kept the other for myself. This is a perfect size, except for someone too arthritic or too large to use a washcloth. I like be it. It is very well-made, and I can tell it will last for years. Makes a great gift! My sister said it's exactly what she needed. Even if a person can't wash their back without a stick product, this washcloths the is still great for every part that can be reached. I love the texture for cleaning the ears. It makes them so squeaky clean. Obviously, it's great for the face, too. Just the right amount of exfoliationvwithout redness or irritation from too much. Highly recommended product !
Amazing washcloth
We have been searching for these for many years, they are wonderful, excellent quality. would love it if you considered making them a little large. 12 x 12. We will definitely be reordering.