Regular price
Sale price
$ 7.00
Unit price
per
Save
Sold out
This salve is a super soother that calms irritated skin.
Comes in a 1 oz PET jar.
Ingredients:  Organic Olive Oil, Organic Sunflower Oil, Organic Coconut Oil, Beeswax, Jewelweed Extract, Sunflower Extract, Aloe Leaf Extract,  Carrageenan Extract,  Marshmallow Root Extract, Peppermint & Tea Tree Essential Oil
View full details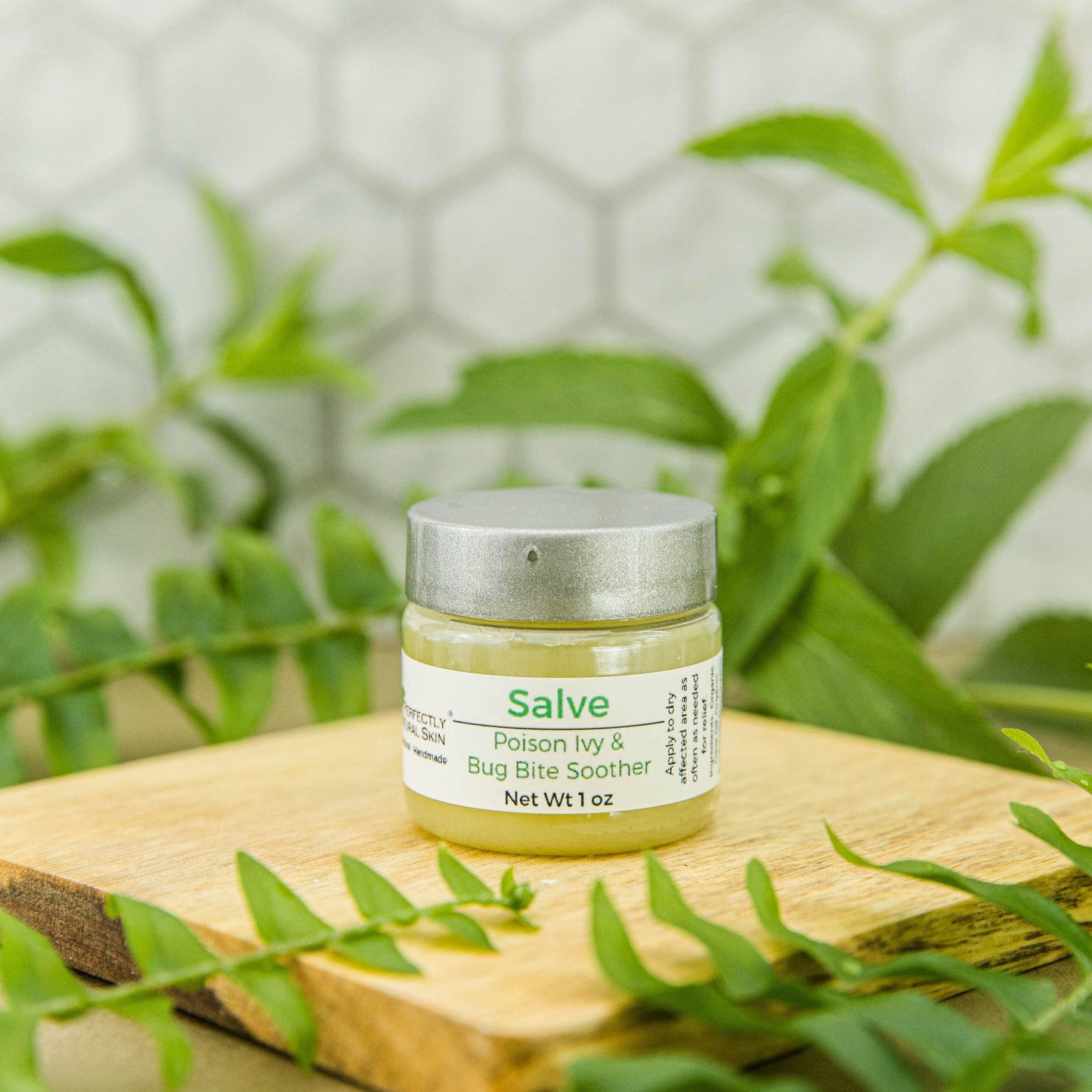 It really works!
I bought this for my husband because the mosquitos seem to love him. ( he is a pretty sweet guy) He applied it and the itch went away. So when I needed it, I tried it and yes it really worked. The itch went away which meant the bite healed quickly. This worked so well that I ordered another 3 jars. One for our Grandson who plays soccer well into evenings, our son who is at college and and one for our daughter who has evening softball games. You only need a touch, so this little jar goes a long way.
Amazing
This product is fabulous!!! My toddler gets terrible mosquito bites, and she will itch them until her skin is raw. I have tried many many products and have not found any that work as well as this one. I love the fact that it not only works perfectly, but has natural ingredients. I am definitely going to keep using this for my family and recommending it to everyone I know!
Stops the itch
This is a great Addison to the bug defense line up. It really works.
Excellent
Worked on bug bites to smooth skin, and relieve the itching.
Magic salve
I've never used a better salve for stopping big bites itching. Just a tiny bit of the salve on the bug bite, after about 30 seconds... I don't even know the bite has happened. And this new smaller jar is a perfect size for putting in my bag or pocket when we are outside exploring.