Regular price
Sale price
$ 13.00
Unit price
per
Save
Sold out
Small but mighty, this sink-side workhorse creates lush suds that make dish time easy (and maybe even a little fun). The ceramic base springs in to action, then stores neatly on your counter to keep the bamboo brush squeaky clean.
The ceramic bowl perfectly fits our Solid Dish Soap (sold separately)!  When using this with a solid dish soap, the soap sits on top of the disc.  When using this with liquid soap, the liquid soap will be underneath the disk.
Material: Bamboo, Ceramic, Recycled Plastic. Dishwasher Safe.
View full details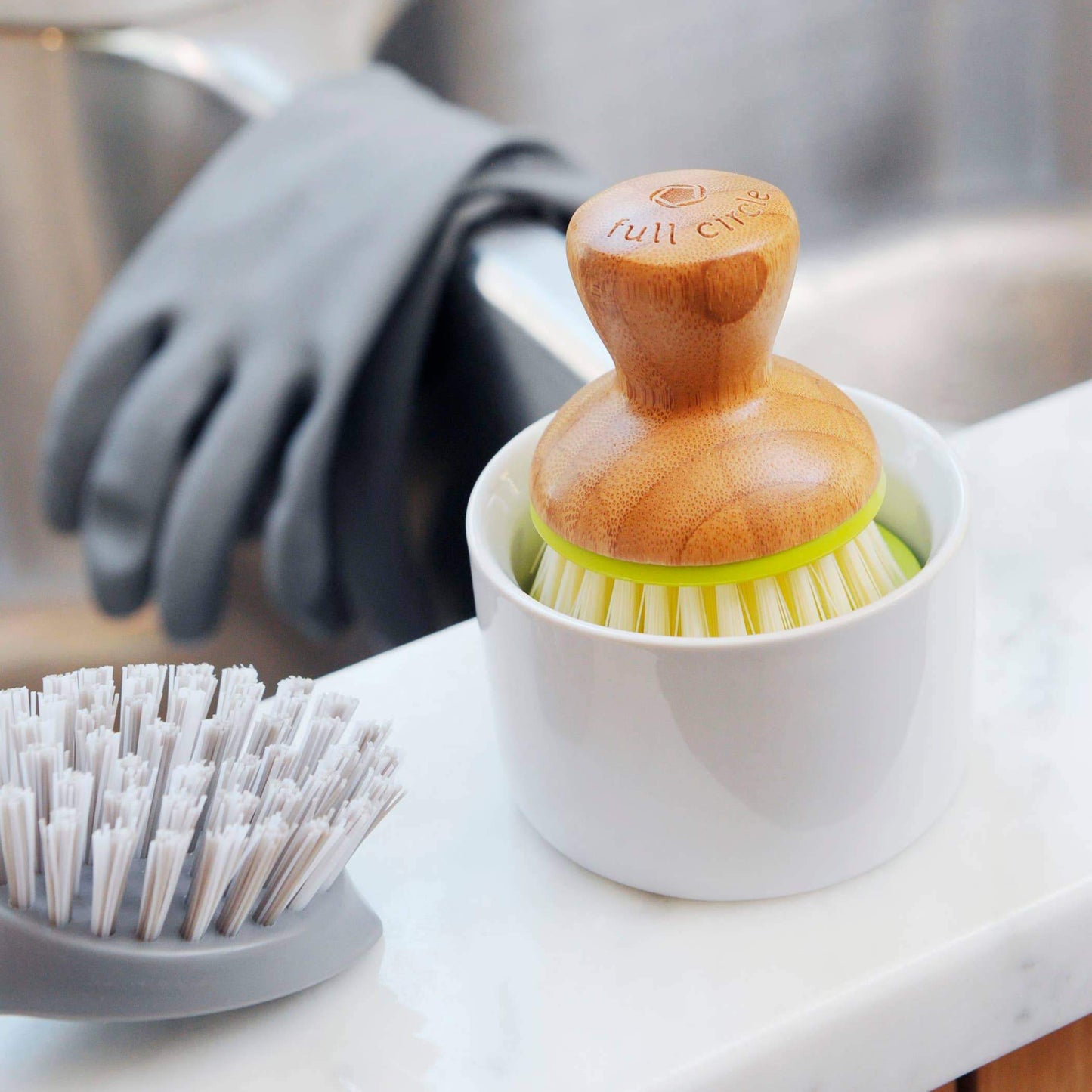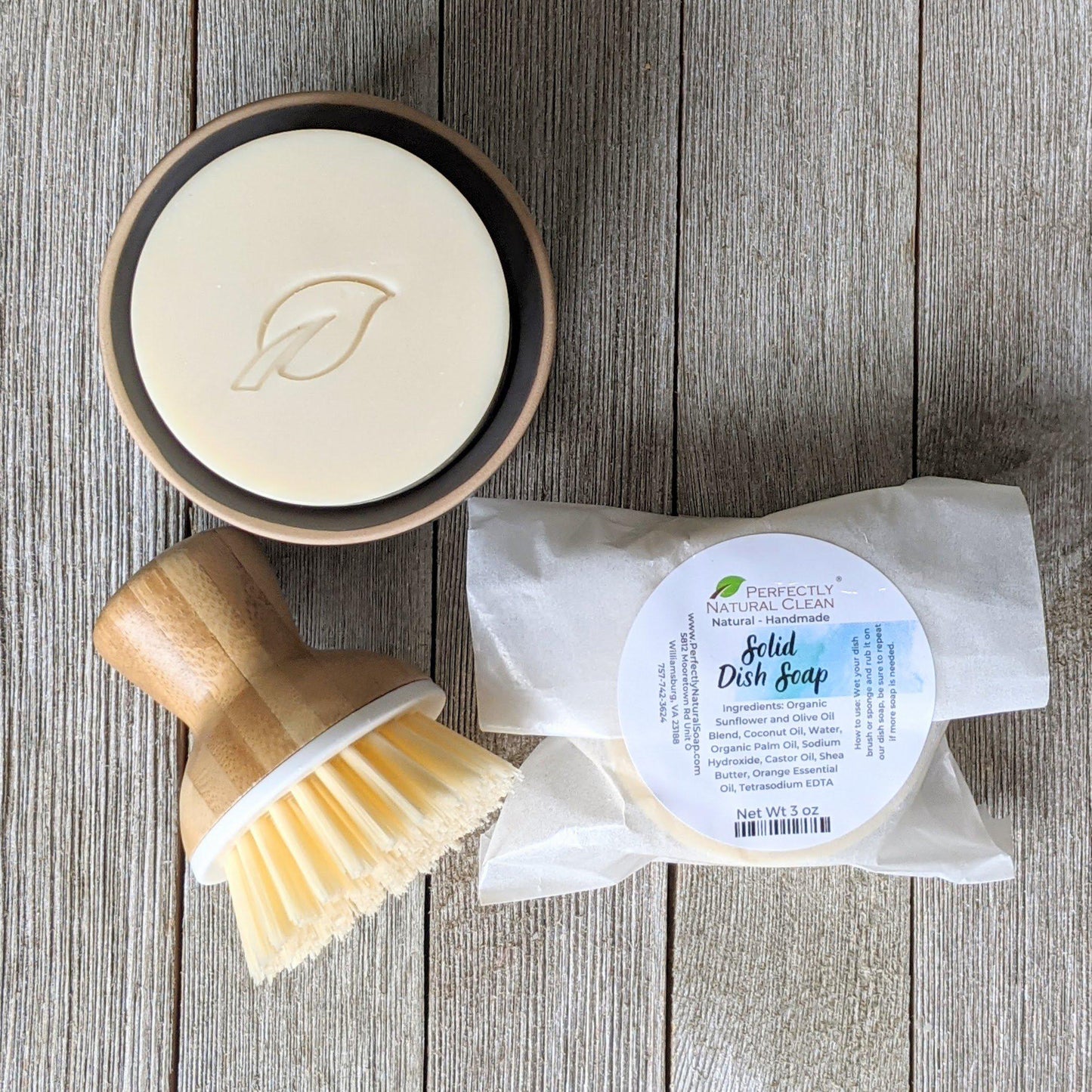 Works very well and looks very cute next to my kitchen sink!!
Love this dish Scubber
This is so easy to use to clean dishes or pans or anything! I also use it to scrub my sink or stuck on spills! Not having to get out the dish soap eliminates a step! Just press a the brush down in the dish and you have soap!
Like this and still use it!
It looks great on the counter, it works great for getting items cleaned, but once you set it back in there the excess water drains out. If you have liquid soap below the spring platform, you will go through the soap so fast due to the water diluting it after each use of the scrub brush. I haven't tried the solid dish soap bar, but I will have to, as the water wouldn't affect thag too much and would just drain off the top.