Regular price
Sale price
$ 18.00
Unit price
per
Save
Sold out
We are excited to introduce 100% pure Felted Wool Dryer Balls to our product line!  Sold in a Set of 4  to NATURALLY:
Soften Laundry –The friction of the wool fibers of the dryer ball against your clothes will naturally soften laundry.
Save Electricity – The dryer balls separate laundry in the dryer and prevent items from clumping.  This allows clothes to dry faster and can cut drying time 25 – 40%!  Use the moisture sensitive setting on your dryer and it will automatically stop and save you unnecessary drying time.   Or set the dryer for 25% less time and see the difference.
Scent your Laundry – Add a few drops of essential oil to the dryer balls to naturally scent your clothes.
Save Money – No buying dryer sheets or fabric softener necessary … and with shorter drying time, energy bills are lower!  Wool Dryer Balls last for well over 1000 loads of laundry and if you are scenting, only need a few drops of essential oil every handful of uses.
Wool Dryer balls are eco-friendly and are PERFECT for cloth diapers since they help maintain the absorbency of the cotton cloth diaper by not leaving a chemical residue on the diaper like traditional fabric softeners.
View full details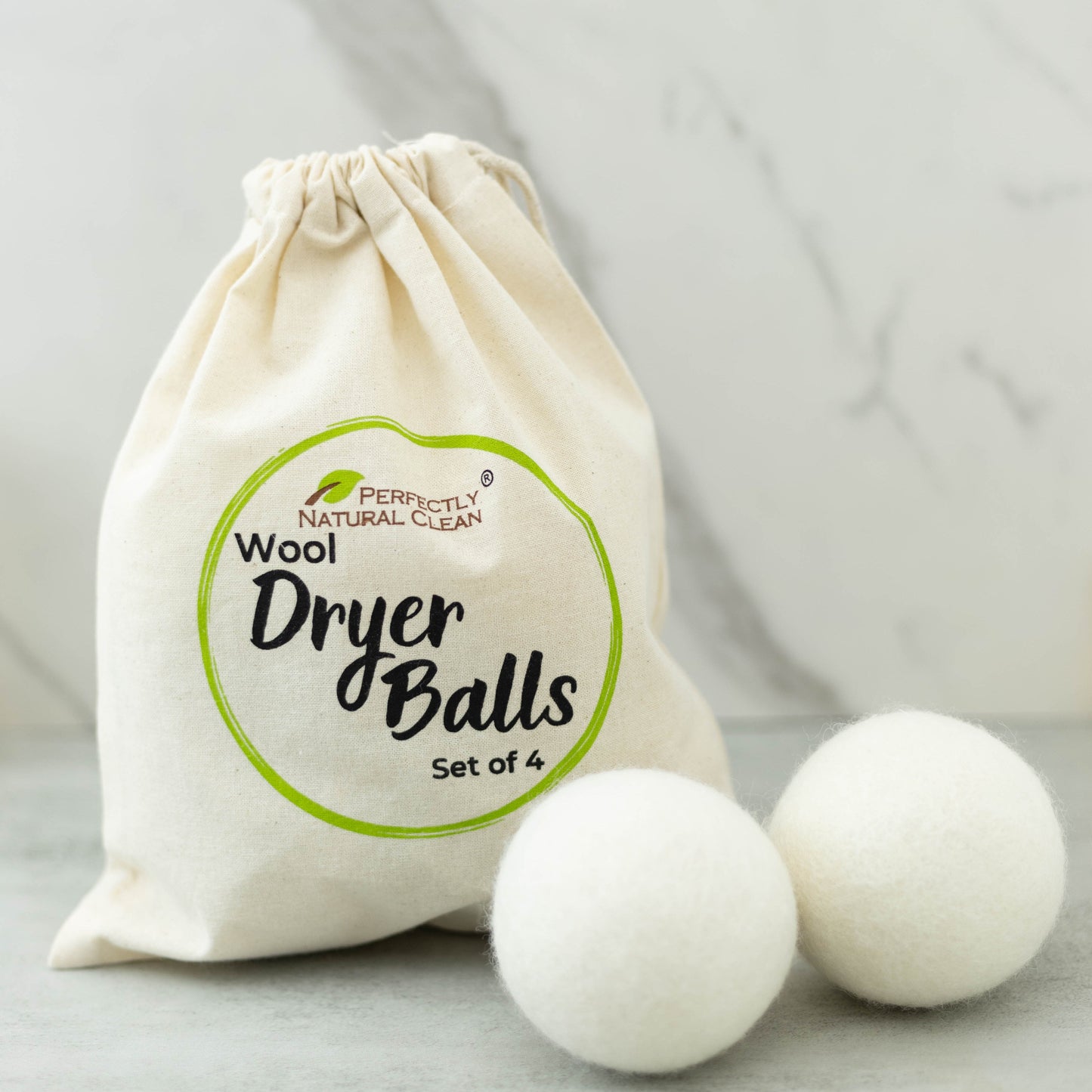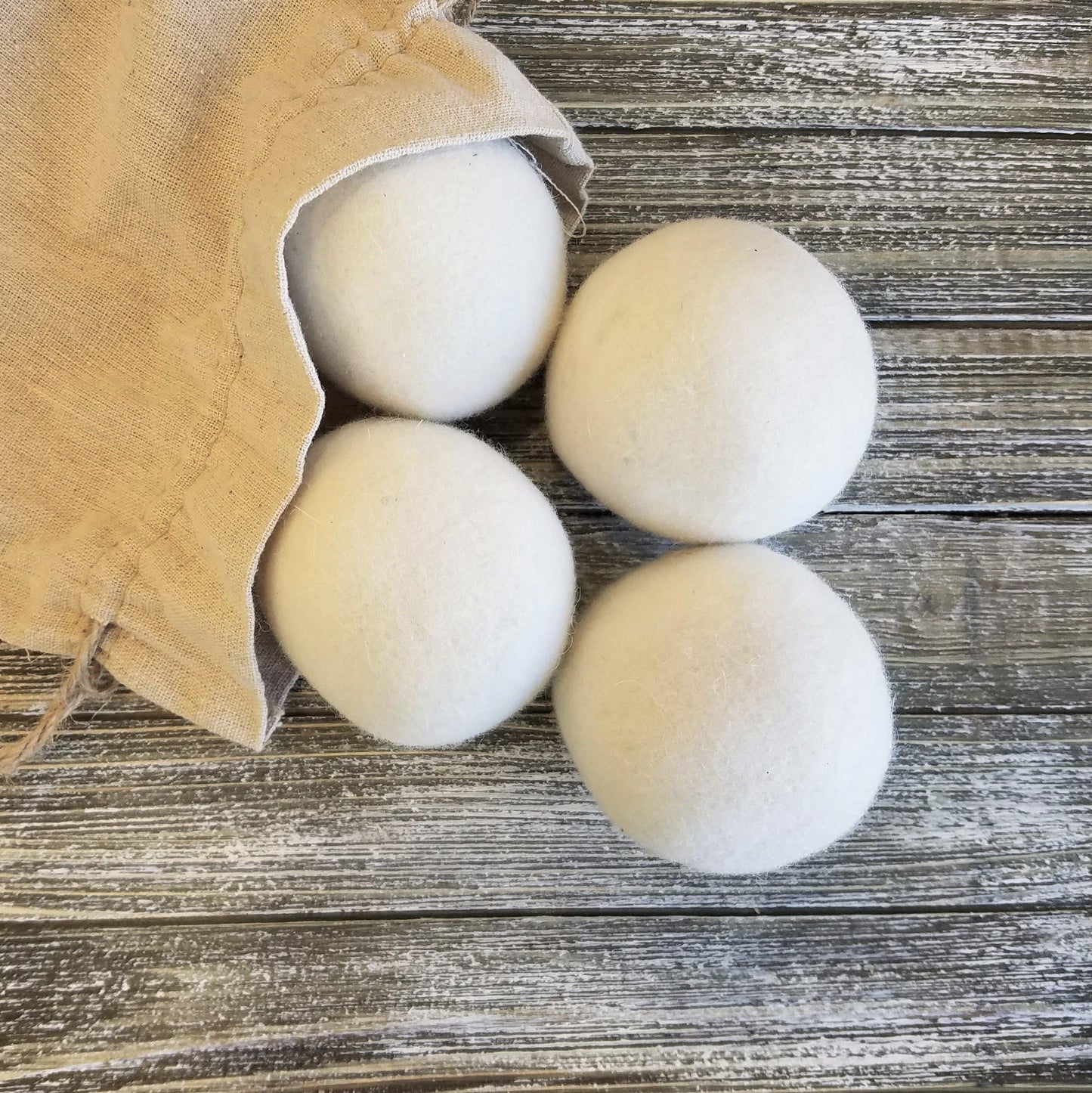 Love these!
This is my second set. I think I wore out the others! My kids each gave me a set and believe me, I used them! They do cut down drying time (saving wear on sheets, towels and clothes) and give everything a fresh scent which lasts!
Much better than those plastic dryer balls
Dries clothes a lot quicker and reduces static.
Believer Now
I had doubts about how well these would work, but since the virus is keeping us home, I thought I would give these a shot. They work so well that I just gifted them to my sister.
These are so great!
My laundry was fluffy and soft and I am so stoked to have these, as it means I don't need to use the single use dryer sheets anymore. And the laundry actually dried quicker than usual, so I'm also using less power for drying. The little storage bag they come in is also adorable. I love this company! Thank you!