Regular price
Sale price
$ 22.00
Unit price
per
Save
Sold out
Gain a nourished, glowing complexion with this powerful yet gentle Retinol serum. Our Glow Natural Youthful Glow Serum provides an effective blend of Retinol, Bakuchiol and Niacinamide to help minimize the look of wrinkles and leave skin feeling clear, even and illuminated. Glycerin-based delivery ensures optimal hydration and moisture.
Bakuchiol, derived from the seeds of Psoralea corylifolia or "babchi"--a plant native to India and used in traditional Ayurvedic and Chinese medicine-- has been studied for its skin benefits. Similar to retinoids, it has been shown to stimulate collagen receptors in the skin but with less risk of side effects, such as dryness, burning, stinging, peeling, and sun sensitivity.
How to Use: Use Retinol Serum as part of your nighttime skincare routine, as it can cause sensitivity to sunlight. If you choose to wear it during the day, make sure to follow with your favorite SPF. After cleansing your face, pat dry and then apply a pea size amount of product to your skin. If layering with other products such as a moisturizer or foundation, allow the serum at least 10 minutes to absorb before adding more product. For sensitive skin or retinol beginners, apply a face cream or lotion before applying the Retinol Serum to reduce potential irritation.
Ingredients:  Water, Glycerin, Polysorbate 20, Capryloyl Glycine, Retinol, Bakuchiol , Vitamin B3 (Niacinamide), Xanthan Gum
View full details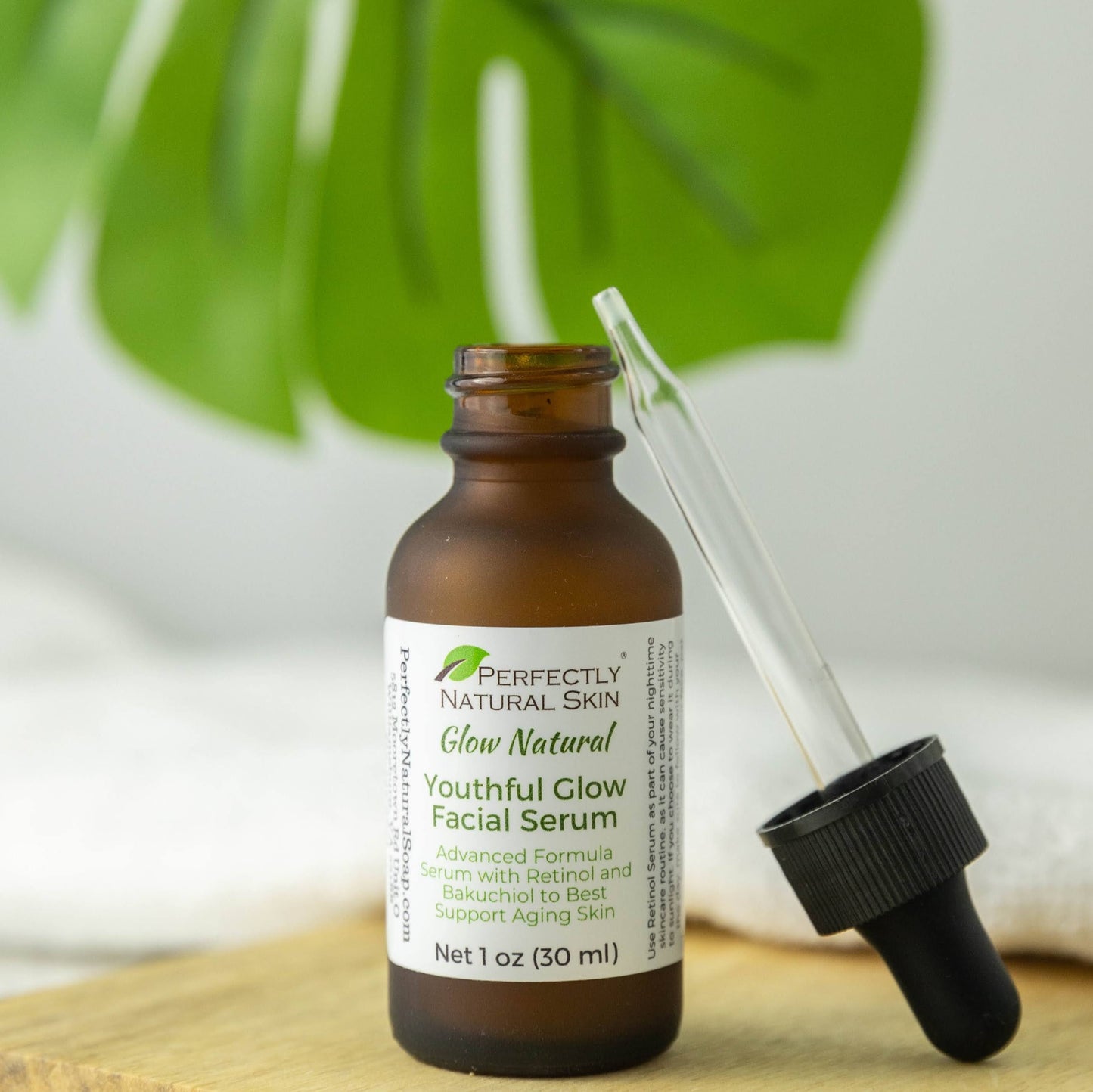 My favorite
I love this product. I love how it feels! I wear it under my regular moisturizer. Will buy this on repeat!
This Stuff is the Best
I cannot recommend this product more. It's the only natural serum I've ever used that actually showed a difference in my skin. It's even and it helps keep blemishes under wraps
Excellent nighttime serum
I've been using this as my night-time serum for the past few weeks and I love it!. It abosorbs into the skin nicely and I feel like my fine lines are less noticeable.