Regular price
Sale price
$ 7.00
Unit price
per
Save
Sold out
The Lindo Dermaglove simplifies skin care by allowing you to easily remove dead skin cells, spray tan residue, razor bumps, and combat clogged pores. The gentle yet coarse texture of the product can effectively soften and bright up tired looking skin.
Instructions: Wet Skin by showering for approximately 5 minutes to soften skin.  Run the glove under the water until it is damp, then squeeze out any excess water.  For 3-5 minutes, gently exfoliate in one direction until you notice dead skin rolling away.  Rinse and repeat as desired.
Washing instruction: Clean the product regularly to remove debris from the material. We recommend hand wash only and hang/air dry. If you prefer to use washer machine, please place this product inside a mesh bag for delicate item and use gentle wash cycle setting with cold water.
View full details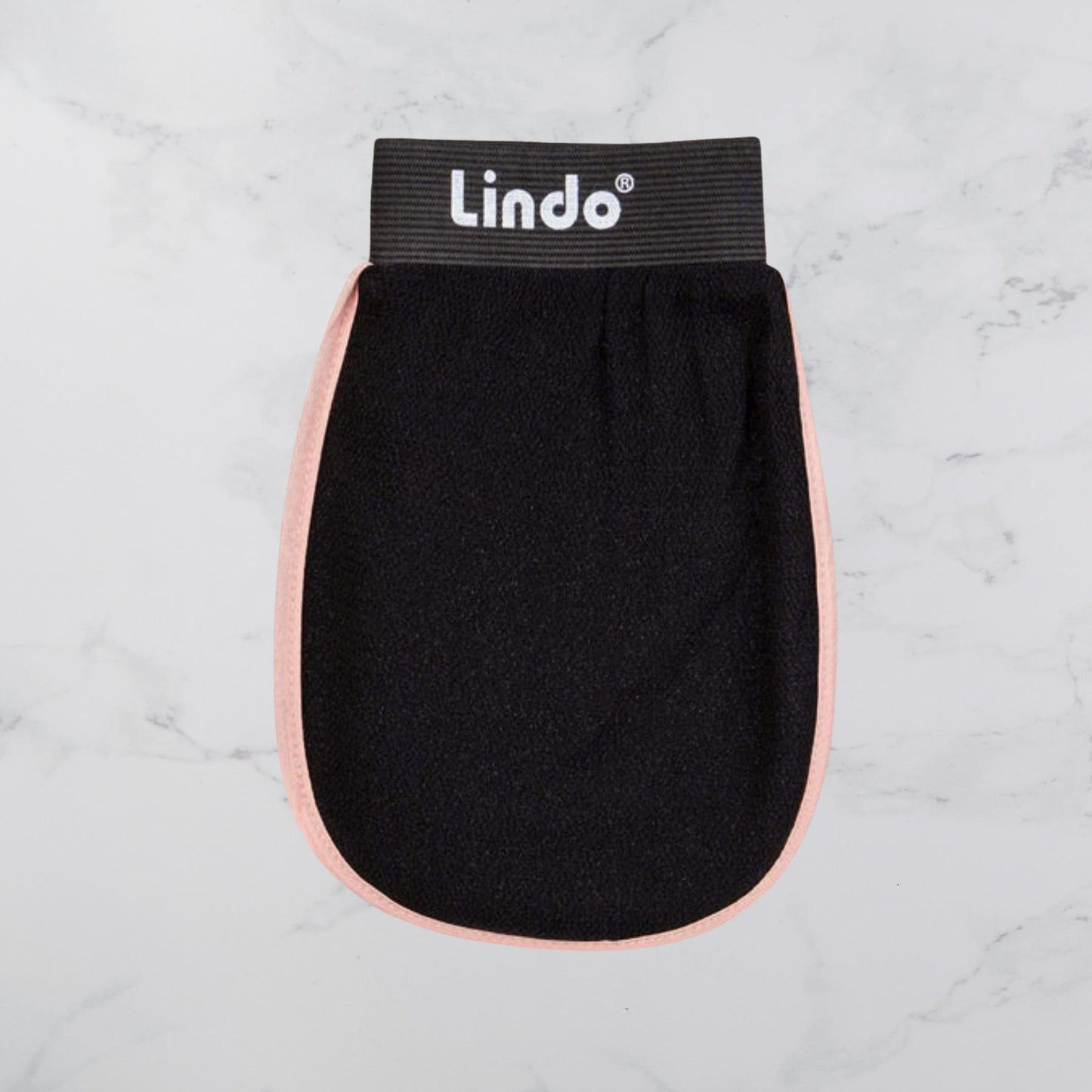 It does what it says!
This mitt is almost like a dry brushing type experience. It actually works and I am addicted to how my skin feels after I have used it. It is a must have.
A real performer
This mitt was introduced to me by my daughter, and after I tried it I was very pleased w/ the results. My skin was so soft and smooth. Great to use prior to any spray tan products.
LOVE!
This thing is amazing. It buffs and removes dead dry skin better than anything I've ever used. It's been a few weeks since I got it and no sign of wearing out like the loofahs or scrub cloths. I have super smooth skin and way less body breakouts.
The only thing that could make this better is if the interior of the glove was lined because it will wreck a manicure. I use it like a cloth instead of a glove to avoid damage to my nails.